WHY CHOOSE US?

---
We are one of the leading auto repair shops serving customers in Dallas, Texas.
All mechanic services are performed by highly qualified mechanics.
EVERY JOB IS PERSONAL

---
If you want the quality you would expect from the dealership, but with a more personal and friendly atmosphere, you have found it.
BEST MATERIALS

---
We have invested in all the latest specialist tools and diagnostic software that is specifically tailored for the software in your vehicle.
PROFESSIONAL STANDARDS

---
Our auto repair shop is capable of servicing a variety of models. We only do the work that is needed to fix your problem.
Quick Lube Car and Tune

---
We, at Quick Lube Car and Tune offer the following services:
Computer Diagnostics
Brake Service
Heating/A.C. Repair
Body Repair
Transmission Repair
Engine Repair
Steering and Suspension
Exhaust
Timing Belts
Water Pumps
Alignment
Tune Up
Differential
Inspection
Free Maintenance Check Up
AUTO REPAIR SERVICES

---
We offer a full range of garage services to vehicle owners located in Texas area.
Our professionals know how to handle a wide range of car services.
Tune-Ups
Body Shop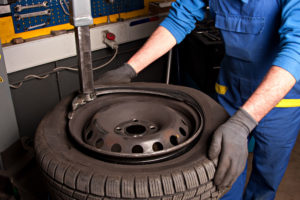 Tire Repairs
Great service, great people very nice! They know what to do and how to do it! Very nice place, I got to know the managment and they are all nice!


---
Awesome service and very fast! the prices are affordable. Basically you get what you want. Management and coworkers are really nice people and make me feel right at home. Did many things with these guys and they never seem to let me down and the prices of parts are great and affordable. They honestly try to help everyone out with the best prices and never seem to over charge. I recommend this to everyone.
---
Great people!!!! They showed me all the recommendations that my car needed also did a free diagnostic on my check engine light took it for an inspection and they noticed something that would not pass and did not even charge me the inspection because it would fail. Great mannered people very polite and free drinks inside the waiting room.
---
They're nice, honest and kwik. I'm trying the tuneup service next, better price than most.
---